when they banned this advert for "because it mocks the virgin birth of Jesus"? (Although the advert is trying to do that immaculate conception is something different and even stupider)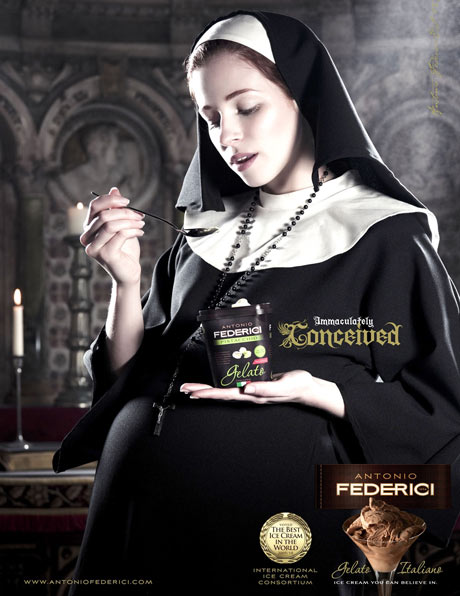 The thing is they didn't ban the Marie Stopes ad )which was the right choice) but it's just as offensive to Catholics. And didn't ban the Paddy Power blind football advert which is offensive to anyone who isn't a cunt.
The ASA say:
Marketing communications must not contain anything that is likely to cause serious or widespread offence. Particular care must be taken to avoid causing offence on the grounds of race, religion, gender, sexual orientation, disability or age. Compliance will be judged on the context, medium, audience, product and prevailing standards.
One of those things is not like the others, you get to choose it and your choice can mean other people's choices offend you. Will the ASA be banning advert for Arsenal games because they offend Spurs fans?
On the plus side there's this tweet: